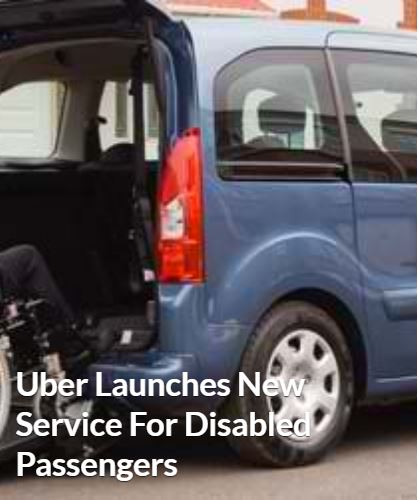 In October, Uber announced on their website that they are to launch their latest service to London. The new addition to the taxi-hailing app, named UberASSIST, provides additional assistance to the company's disabled users.
Uber believe that the new app, which has already been launched in several different US cities, represents progress for London's transport system. The company states that disabled people are 'underserved byLondon's transport network' and that 'only 24% of London's underground stations have step free access.'
Furthermore, research conducted by the disabled charity Scope confirms that disabled people are more likely to use taxis and private car hires than non-disabled people – an added financial burden that should be controlled and regulated. The research concludes that the car hire industry often over-charges passengers that require additional assistance. The new service costs the same as a normal UberX ride without any additional fees. Uber claims that more than one hundred of their London drivers have already signed up to the new scheme before it has even been launched.
HowDoes The App Work?
Firstly users download the Uber app onto their Smartphone and set up a personal profile.
Passengers who require additional service have to enter the code ASSISTUK into the promotion screen. The user then has the option to select a trained driver who has completed a disability equality course. Drivers are then informed of this request ahead of time.
So What's All The Fuss About?
Uber has become a topic of discussion recently due to their controversial nature that has sparked protest from the black taxi cab drivers. Uber's rapid expansion due to their low fares is believed to have threatened the black cab industry.
With this additional service for the disabled, Uber is attempting to avoid more controversy. Black cabs are designed to accommodate non-folding wheelchairs as well as easy access. However, up until now, Uber has made little effort to accommodate disabled passengers. Uber has stated that they plan to add "additional fully accessible vehicles" next year. The company also plans to improve the app to accommodate the needs of their blind and deaf passengers.
It's too early to tell for sure whether the scheme will be successful or whether it is mainly a PR exercise. But the fact that Uber is atleast taking steps to address the problems that their ride-share service poses to the disabled community is a welcome addition to the discussion.