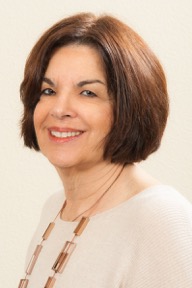 We were two senior women living on Long Island who, after going to places we hadn't visited in years, realized destinations may become more physically challenging as we age. Both of us have experienced being temporarily disabled. One of us spent time on crutches in a full leg cast and the other spent several months in a wheelchair as the result of an accident. One of us has an elderly father who has used a cane, walker, and now a wheelchair. One of us had a husband who had limited mobility for several years before passing away. Being of that "certain age," we both have friends with mobility issues due to illness or accidents. If one has a heart condition, walking up a hill may present a challenge.
The elderly father lives in Florida and is visited regularly by his daughter. He has always been a very energetic man with many interests, who still wants to experience life, but now has mobility issues. Trying to find easily navigable destinations has been difficult. A venue may state on its website that it is handicapped accessible, but that is not a complete description. What is the surface material of the parking lot? How far is it from the entrance? Do you have to walk down a cobblestone hill to get there? Can you easily get to the restroom and how is it configured?
After many frustrating experiences, and not enough information about specific venues, Roberta wanted to create a website to make life easier for people with mobility challenges. Roberta enlisted the help of her dear friend Fran, and together they began brainstorming.
They decided to concentrate on leisure locations (theaters, museums, parks, kid friendly places, dining establishments and other popular places). They developed guidelines to assess the places they would visit. They wanted all the information on the site to be "first-hand," based on personal visits to each venue. They wanted to give people a personal story about their experience on the day they visited.
The goal of Destination:Accessible is to provide the information anyone with a mobility challenge needs to make an informed decision as to whether or not a destination is appropriate for him/her, and what to expect when you get there. They don't want to tell you where to go. They want you to "know before you go" to ensure the best experience possible
PS. Sadly, Fran has now moved to North Carolina. Roberta is missing her but is carrying on solo.
Remember: The information listed on www.destinationaccessible.com is based on personal experiences on the specific date of the visit. If you find that things are not as we described them, we apologize. Venue's may have been updated, renovated, or changed in some other fashion. We hope that our visitors would apprise us of the changes so that we can return and update the information on the website.