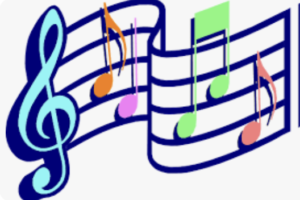 Looking for some live entertainment nearby that won't cost you a dime? Look no further than your local library, or another nearby one.
Libraries are great places not only for books, classes, and lectures, they are also a wonderful source of concerts and other live performances. It doesn't even have to be your home library. Locals may get first shot at tickets, but then they are open to all. It has been my personal experience that there are almost always tickets available. You just need to call or check online. Besides being free to attend, the performances are generally terrific. These events usually occur on a weekend afternoon. With easy parking and easy accessibility in most libraries, you can't go wrong. As I checked the websites of several libraries for their February musical events, here is a sampling of what I found: - Jericho library - Feb 12th - "That's Amore" it will also be at the Comsequogue Library on Feb 19th - Farmingdale - Feb. 19th - "The Precisions" - Longwood - Feb 5th - "Celebrating Black History
with Sympatico" - Huntington - Feb 18th - "Rhonda Dent & The Silver
Fox Trio" - Levittown - Feb 12th - "Copperline" - Long Beach - Feb 5th - "Anna Maria Rosado" - Riverhead - Feb 19th - "Stony Brook High C's" - Baldwin - Feb 26th - "Perfect Pitch" You can go online to find others across Long Island.
Enjoy!